Photos by Christopher Gardner ~
In 1986 Dave Dickey, president of the San Luis Obispo Rotary de Tolosa, was looking for some local track and field competition for his teenaged son. Finding nothing, he solicited the assistance of the San Luis Obispo Parks and Recreation Department and his compatriots.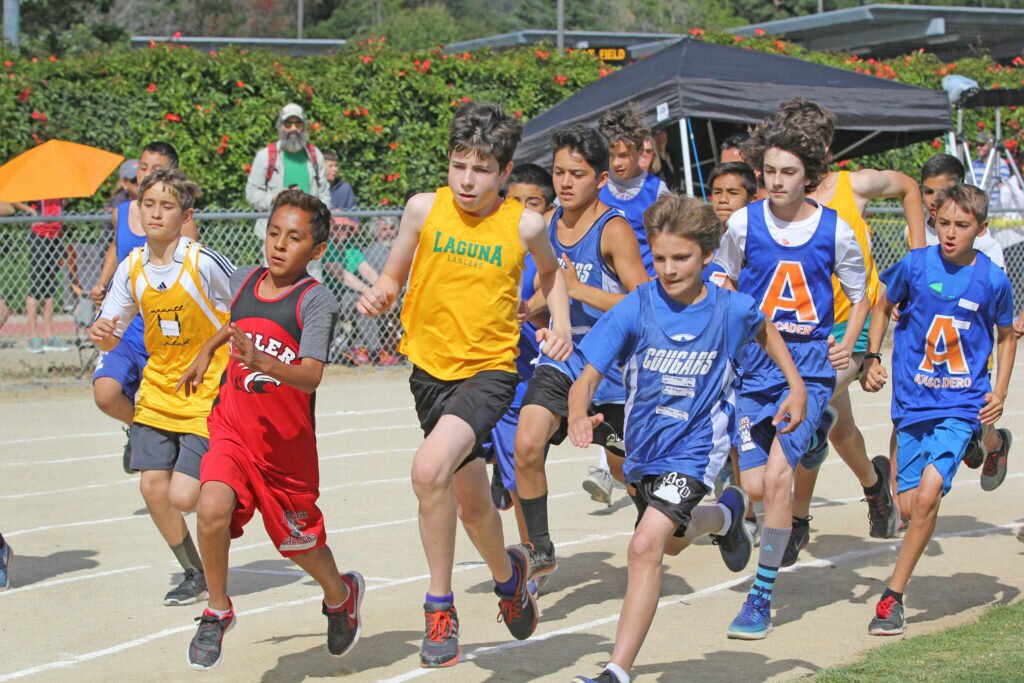 Teen Track Meet was born, with a lot of volunteer support and locals who saw a need. At the time there were no other middle school meets in the region and it was an all hands on deck experience for the Rotary.
Three decades later there is no sign any of the teens slowing down. The events' even doubled in size over the last five years. Rotarians estimate 700 participants in the meet held May 7 from 11:30 a.m. – 3:00 p.m.