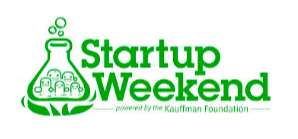 Cal Poly's Entrepreneurship Club hosted its 'Fourth Annual Startup Weekend SLO' event with one of the largest turnouts yet for 2015.
Luke Bayard, president of Cal Poly Entrepreneurs, led planning for the event and said it was their goal to make the weekend starting Jan. 16 bigger and better than before, with sponsorships from companies like iFix It taking care of amenities for attendees.
They also spread out more categories for participants ranging from designers to engineers and programmers to ensure teams had all the elements needed for successful projects.
In a typical start-up weekend event, attendees pay for tickets, and after pitching each other ideas they team up to create a viable business over the following 54 hours.
As a result many of the ideas are Smartphone apps or other digital projects, but one of the prizewinners this year was a physical product — a specially designed backpack for hiking.
Over 130 people formed teams and traded off working through the days and nights from Friday evening 'till Sunday evening to realize their business ideas.
Thirteen teams presented prototype concepts for judging, but not all participants were from Cal Poly.
The winning teams were:
• First place — Collectively — was a mobile app designed to allow the user to donate to charity the extra few cents "change" on credit card transactions.
• Second — Clock'd — a time card alternative for employers to clock in employees, using their phone's proximity to the workplace.
• Third — Paxology — a back pack for "high adventure" uses. Instead of multiple packs for hiking, biking and climbing, a modular slot and load design available for different uses of space.
As the winner, Collectively received with three months of free office space at the SLO HotHouse on Morro Street and admission into Center for Innovation and Entrepreneurship's business incubator program. Called the Hatchery Program, the second place team also gained entry and the third place got free "CPE Lifetime Memberships" along with 250 personalized business cards.