By David Buckingham ~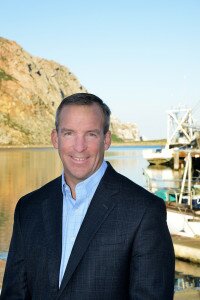 Last week was a horrible week. In the midst of an apparently routine traffic stop in Minnesota, a white police officer shot and killed a black motorist with what appears from a distance to be very questionable justification.
The following day one African–America gunman ambushed police who were providing protection during a peaceful protest, killing five cops and wounding seven others.
Morro Bay is extraordinarily well-served by our women and men in blue, and a few observations on policing in Morro Bay is appropriate. Below is the full and complete text of a note I sent to our police officers the day after the Dallas attack.
Dear Morro Bay Police Officers,
This is a tough time for you, and for many others. It was challenging already with the ongoing transitions in the MBPD, and it was horribly compounded yesterday with the horrid events in Dallas.
First, let me say clearly how much I appreciate you, the life of service you have chosen, and your willingness to put your lives on the line for the greater good. You deserve honor, respect and gratitude. You have mine.
Second, it is important to me to state clearly that what happened in Dallas yesterday was, from everything I have seen, an evil, unwarranted, premeditated ambush on public safety personnel in the act of serving their community. While many people around the world, including in Morro Bay, have various challenges in their lives, nothing excuses even the contemplation of this kind of attack.
Third, I want to take a minute to address our situation in Morro Bay directly. I am addressing this to the PD, but sending to all staff, in order to ensure everyone knows my intentions for transition in the MBPD.
I am, of course, aware that Cmdr. Bryan Millard has recently departed to accept a promotion as the police chief at Cuesta College. And, further, that Chief Amy Christy has accepted employment as chief in Pacific Grove and will likely be departing in the next six weeks. I am further aware that Chief Christy is out on an approved and appropriate leave, and that we have had a number of other recent departures.
I have complete confidence that Sgt. Rick Catlett, appointed to be acting commander by Chief Christy, is doing an excellent job providing leadership to the department during this tough transition. Thanks for giving him your full support. I am committed to ensuring the MBPD has exceptional leadership both in the short term and in the future.
Next week I anticipate announcing my selection for interim police chief, what I expect to be a respected, seasoned, California-experienced police chief. I anticipate our interim chief will serve 4-6 months in an interim role. Our interim chief will be fully hands-on, providing exceptional day-to-day leadership, i.e., a full-on chief with all the authority and responsibility that entails, not a caretaker.
In closing, I'll just say hang in there. You are appreciated by this entire community. Many understand the temporary, transitional challenges you are experiencing right now, and we all have huge confidence in you.
Thanks again for your service to the City and the community. With Respect, Dave.
To the above I'll add two notes:
First, there is a growing discussion in Morro Bay about policing and homelessness. On the one hand, we receive many complaints about the actions of some of our transient population. Business owners, homeowners and visitors all express concern about certain activities engaged in by some of our homeless and when that activity may be criminal our police respond.
At the same time, we are concerned about the civil liberties of the entire Morro Bay population and protecting the civil liberties of the privileged, the less privileged and those in the middle, is central to the rule of law, and compassionate living.
I am proud of the connection to our entire population exhibited by the Morro Bay Police Department in all things, and especially in the fine balance they achieve with respect to our homeless population.
Second, I am happy to announce that we are hiring a seasoned, veteran police chief in an interim role. Larry Todd has over 40 years of law enforcement experience with seven California police departments, 22 of years as a chief of police at five agencies.
Chief Todd will start work around Aug. 1 and will live in Morro Bay during this interim period in which I am confident he will provide exceptional leadership to our Police Department and equally exceptional service to our community.
As always, you can pass on your observations to me at: [email protected]
David Buckingham is the city manager of Morro Bay. His "A View From Harbor Street" column is a regular feature of The Bay News. Send Letters to the Editor to: [email protected]