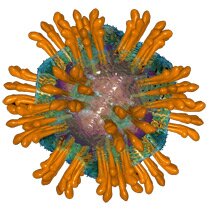 Why is it important for you to get tested for Hep C? Because then you know! This is the easiest and most important answer to the question of why get tested. The bottom line is that nobody knows with absolute certainty that they are Hep C negative until they've taken the test. Most people don't know much about Hep C or what it means to live with this disease. The truth is that Hep C can and does affect all kinds of people across many different situations.
One of the biggest risk factors is age. In fact, if you were born 1945-1965, you are 5x more likely to have Hep C, and not even know it! We aren't sure why Baby Boomers are particularly affected. It may have to do with certain medical procedures (or a lack of) during that time. All we know is that the Center for Disease Control & Prevention (CDC) recommends that Baby Boomers should get tested for Hep C at least once, and as soon as possible.
Other risk factors include ever having used IV drugs, having a tattoo or piercing, or if you received a blood transfusion before 1990. If any of these are true for you, it's time to get tested! Remember, the sooner you get tested, the quicker you can get treatment!
You may be thinking that you don't need to get tested because you feel fine. The truth is that Hep C often doesn't show obvious outward symptoms, and the longer that people live with this disease, the more likely they are to develop serious, or even life-threatening conditions.
All of this might seem pretty dire, and we acknowledge that getting tested is scary, especially if it turns out that you do have Hep C. However, the good news is two-fold.
First, recent medical developments in Hep C treatment have actually made this a curable disease! Most current treatments have an over 90% cure rate! Admittedly, these new treatments are not cheap, and it may take some work to get them through insurance or patient assistance programs, but it's worth it, and we're here to help along the way!
Second, you are not alone. The Access Support Network (ASN) is dedicated to helping folks in our community who live with this disease. We can help to understand diagnosis & treatment options, assist with insurance benefits, nutrition, and more.
Here's more good news! If you, like thousands of people, don't know whether or not you have Hep C, you can get a free Hep C screening test and know your status within 20 minutes! The test is quick, easy, and, thanks to generous funding from Dignity Health Community Grants Program, confidential Hep C testing is now available to you at locations throughout San Luis Obispo County! Call us and we'll get you connected to a testing site near you. (805-781-3660)
As always, if you have any questions or concerns about Hep C, getting tested, or any of these risk factors, call us and we'll be happy to talk with you! Or, you can always visit www.asn.org for more information.