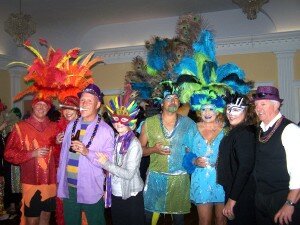 JANUARY
In the first meeting of 2014, the SLO City Council took part in their annual tradition – itemizing priorities in its annual Legislative Action Plan. Something they'll have to consider shortly for 2015. Last year they gave the green light for a broad set of actions that will affect City residents whether we feel it locally or not. With 94 other priorities on the table they also agreed to write a letter to the County Board of Supervisors asking for a ban on fracking in SLO County. The meeting also saw final adoption, 3-2, of a long debated Mobile Vendor Ordinance one reviewed at the end of 2014.
A slew of disappointed residents turned out to give their elected representatives an earful about Cal Poly's decision to build new dorms on Grand Avenue. Residents of the Alta Vista Street neighborhood and others with homes near the Grand Avenue and Slack Street entrance to Cal Poly claimed that the City Council did not do enough to protect the interests of voters in the face of the university's decision-making powers. Citizens said they were taken aback by Cal Poly President, Jeffrey Armstrong's decision to go ahead with a 1,400 bed freshman dorm facility consisting five buildings, a parking garage, a welcome center and police kiosk. That was in part because he announced the decision several days before the comment period ended on the project's environmental impact report, leaving neighbors feeling cheated out of their chance to participate. Cal Poly is currently drafting a new Campus Master Plan, which will no doubt include the dorms.
FEBRUARY
SLO's Water Reclamation Facility got some major upgrades in 2014, the fruit of a $9.5 million private partnership with Pacific Gas & Electric. The sprawling facility on Prado Road treats an average of 1.7 billion gallons of sewage and wastewater a year and is currently home to a hodgepodge of equipment, largely kept running 20 years past design life or installed during a 1994 system retrofit project. Parts of the building foot print date to the 1920s. The City decided to allocate the money for the overhaul in 2013 and The City Manager, Mayor and other public officials turned out for the ribbon cutting at the start of February. In November the City got their first rebate check from energy producing upgrades at the facility.
With plans to move into new digs at the old Pacheco School on the corner of Grand Avenue and Slack Street, something they managed in the fall, students of Charles E. Teach Elementary were eager to show off a little of what makes their academically accelerated educations different. Local fourth-sixth graders who enjoy a non-traditional learning environment hosted the "Innovation and Exploration Initiative" in their temporary classrooms at Bishop Peak Elementary. The event showcases projects the kids worked on all year with the help of Cal Poly professors and engineering students, something they'd like to do more of in the new location.
In a lot of news for a short month, public officials started deciding whether or not to seek reelection. SLO City Councilwoman Kathy Smith became the last major public servant to announce her retirement at the end of her term after the District Attorney and County- Clerk Recorder. Her departure left an open seat on the council, that is now occupied by Dan Rivoire. That conclusion was far from certain at the start of the process though as both Mayor Jan Marx and Councilwoman Carlyn Christianson were up for reelection. It was déjà vu all over again for Christianson, who was elected in 2013 to fill out the remainder of former Councilman Andrew Carter's term. Carter is now the City Manger in Guadalupe.
MARCH
After a contentious appeal hearing the Old Mission School went full speed ahead with their plan to build a school annex on Palm Street. The plans went up for an architectural review hearing after neighbors railed against the project, which called for two new buildings on a lot at 772 Palm St. The property is owned by the Roman Catholic Diocese in Monterey, which has long had plans for it to be used by students. Neighbors though said they thought the existing homes on the property would be remodeled, not torn down and replaced. The project, the design of which Councilman John Ashbaugh called "beautiful and wonderfully done" and who then voted against it, will house three classrooms for students in 7th and 8th grades when it's completed. At the end of December the site was taking a break in construction with stormy weather.
In a trend that set the tone for the rest of the year and added a, some would consider false, sense of urgency to the Land Use and Circulation Element Update, the City of SLO started a ground-breaking number of, well, groundbreakings. The Community Development Department got some help in dealing with a flood of building applications during a mid-year budget review, but the department director, Derrick Johnson, still called their workload "crushing." Johnson's request for additional salary and benefit allocations to bulk up his staff was granted. Other positions were added or had their workloads revised as the year went on.
The SLO City Farm, a program of the non-profit group, Central Coast Grown, got a whirlwind of recognition and activity after a year in preparation. They kicked of the spring with an open house called, the "Urban Farm Fun-Raiser" at 1221 Calle Joaquin in SLO. The ground had already taken some real breaking in, with the drought affecting soil and delaying the planting of crops. Wells were drilled August 2013. Not to be deterred, Nico Farms, the first tenant on the property (owned by Nicola Allegretta, of Mama's Meatballs Restaurant in San Luis Obispo) put most of their crops in on March of 2014. CCG Executive Director, Jenna Smith, held an opening ceremony, and then inviting the public to celebrate with them in the first week of April, the first time the site had been open to the public since a 20-year operating lease was signed.
APRIL
It was a rough couple of weeks in February and April for the Community Action Partnership of San Luis Obispo, the agency's leadership, the County Board of Supervisors and their municipal partners
after a scandal involving the behavior of County Dist. 3 Supervisor Adam Hill and the agency's demotion of his fiancée Dee Torres. With major changes to CAPSLO's $2 million homeless services program and more on the way through the year, County and City of SLO politics around the issue got distracted from the issue at hand. "My focus is on getting services to the people that need it," said Supervisors Chairman Bruce Gibson, shortly after receiving a letter from the CAPSLO Board president, Frances Coughlin, outlining the non-profit's "serious concerns and disappointment" in actions taken by Hill who later apologized as the reorganization went forward and pledged to respect conflict of interest guidelines going forward. (Torres eventually lost her job and is suing.)
The name had changed but the controversy remained surrounding a proposed major development of farmland in southern San Luis Obispo. On April 7 the team working for developer Gary Grossman at Central Coast Builders went to work on several new conceptual plans for the San Luis Ranch Project. They didn't exactly go back to the drawing board but their intentions for the property mark a stark contrast to the former, highly contentious, Dalidio Ranch Project on the same site. Where the former project, twice the subject of ballot measures to determine its fate, featured high density commercial and residential lots, the initial proposals Grossman submitted during the Land Use and Circulation Element (LUCE) Update called for up to 500 individual homes 200,000 sq ft, of "hi-tech" office space and even a 200-room high-end hotel with room for conference facilities. T(he exact scope of the project was still an issue at the end of the year as the City Council voted to override the Airport Land Use Commission to allow such projects.)
MAY
A group of Cuesta College vocalists trained for their once-in-a-lifetime opportunity through the spring. The Cuesta Chamber Singers quietly fundraised all semester for a trip to Europe in July. They managed but it wasn't for a vacation. Once there the 24-member group (22 students and two faculty members) had to represent not only the Central Coast but the entire U.S. during the "Festival Choral International" in the French Aveyron Region. "It's a mind-blowing experience, and an opportunity," said John Knutson, Cuesta's director of choral and jazz ensembles, who explained the use of mind blowing as, in this case having a blindfold removed. "It's a life changing perspective for how much a person can do, where you can go as an artist." The trip did go well in July when they met with 30 other Choirs representing countries from around the world.
Cuesta was a happening cultural spot in May. An ambitious art project by renowned experimental sculptor, Robert Irwin, was tested out on the campus. The work, done with a small scale mockup at Cuesta College's SLO Campus, hoped to take some of the bugs out of a proposed roll out at the Hirshhorn Museum and Sculpture Garden in Washington, D.C., scheduled for installation in spring 2015. Since Irwin is in his mid-80s, the legwork for the prototype arrangement was done by former Cuesta and Cal Poly art instructor, Jeff Jamieson, with the help of assistants, family, and faculty members.
The killing spree in Isla Vista on May 23 left shattered lives in communities across the Central Coast. As names of victims were released, many SLO residents found to their dismay a familiar one, Christopher Ross Michaels-Martinez of Los Osos. With that revelation, friends of Michaels-Martinez and the staff at SLO High School — who watched the young man grow up — found themselves personally sharing the pain of those in Isla Vista. With the psychology and upbringing of the troubled young gunman and his obscene manifesto making salacious talk show fodder, Richard Martinez, Christopher's father, didn't discuss his son's killer. Instead, Martinez told reporters on scene about his son, a 20-year-old U.C. Santa Barbara sophomore, who graduated from SLO High in 2012 with, plans to go to law school. Martinez spent the weeks and months to come as a reluctant national figure, speaking to D.C. power brokers and campaigning to keep guns from appearing in the hands of would-be murderers.
JUNE
SLO City News' police blotter featured a troubling rash of mental health-related crises on May 30. "A local doctor told police at 1:36 p.m. that a patient said her son told her he wanted to hurt people. A female student told police at 3:14 p.m. that another student said she was contemplating suicide. At 4:30, police went to the 500 block of Higuera because a possibly suicidal subject might be slitting his wrists." All of the reported incidents of suicidal individuals or someone willing to harm others involved young people or students in our community. It could be a coincidence that the events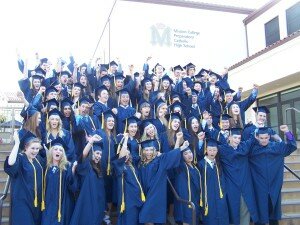 coalesced just before Cal Poly's "dead week" the run-up to finals week, but he SLO Police Department said they'd seen it all before. SLOPD Capt. Chris Staley said. "I hate to say it flies under the radar, but it does. Sometimes the stress of finals and the end of school year can cause people to make those decisions." He added that despite teen-age angst being a classic mental health concern, they don't take on the stress of a scholastic career as much as college students tend to, with the investment of family finances and energy riding on their performance. Mental health services are available though through the County and Cal Poly. Hopefully 2015's start to June will be less eventful.
After a storm of vehement opposition from would-be neighbors to the establishment of a commercial composting facility on Orcutt Road, the last many residents heard of such a project was its unceremonious withdrawal ahead of a second SLO County Planning Commission hearing. However, the dropping of the application by rural property owner Tim Perozzi, and Bunyon Brothers Tree Service owner Ron Rinell, still has not solved the issue for the County's Integrated Waste Management Authority (IWMA) which needs to find a place to send the tons of yard debris generated by residents in their service area, from Cambria to Nipomo. IWMA Manager Bill Worrell found himself once again explaining that, without a local site, compost is piling up before being shipped off to Santa Maria at considerable expense. Several sites had been considered, including one by the SLO airport but plans (and compostable materials) remained in the air at year's end.
The June Primary Election came and went but no office in SLO was up for grabs. Local politics didn't go to sleep during the month though. Former City Planning Commissioner Eric Meyer, dropped out of the race for two open seats on the City Council. His announcement, citing the importance of maintaining friends in the community over politics, came shortly after the entrance into the race of Daniel Cano, executive director of the non-profit organization, The Link. Just a few days after Meyer's withdrawal, a new challenger emerged with Meyer's support, Dan Rivoire, the executive director of the SLO County Bicycle Coalition (and now current City Councilman), who filed his Candidate Intention Statement the day after the primary. John Conner also launched his abortive run against Mayor Jan Marx. He was also to withdraw before the election. Cano, in the end, couldn't make up his mind what office he wanted, withdrawing from the Council race to challenge Marx in the mayoral pool before returning to the Council race and coming in dead last in the November returns.
JULY
SLO County Drug and Alcohol Services started a new program July 14 to help alcoholics to detox. "The medical consequences of alcohol detox are quite risky for long term users," Jeff Hamm County Health Agency director said. "People don't understand the importance of clinical intervention. 'Cold Turkey' is not easy. " The new program employs, a full time case manager, a psychology technician and a part-time nurse and is supposed to treat 150 people a year, 25 at a time, through a combined counseling and medication regime at various clinics throughout the county. Until July, Hamm said, most health insurance that locals had access to only covered medical detoxification in a residential program, an expensive service and not one that is provided near SLO.
The Federal Aviation Administration (FAA) handed down a restrictive ruling on the operation of civilian unmanned aerial vehicles (drones to you and me). Hobbyists, entrepreneurs, and even old fashioned model aircraft operators looked to find a safe haven. The FAA rules were seen as restricting hobby drone flights and flat out banning commercial drones. That's especially ironic for residents of the Central Coast where some cutting edge technology in the computerized flight and engineering of the drones is being developed, both at Cal Poly and in the private sector. For the moment private drone operators haven't heard from the FAA, at least not that they shared with SLO City News, but they haven't breathed a sigh of relief yet either.
It was green T-shirts versus residents in blue, as supporters of the Pismo Preserve project used public comment time to petition the SLO City Council for funding in the effort to acquire the land adjoining the City's green belt. That rubbed a few SLO property taxpayers the wrong way, as they came to the podium advancing a plan (actually on the agenda) to save Laguna Lake (the city's only lake). "It's so ironic that we began this meeting with people that want money for use outside the city when we have to beg," said one woman who was on the verge of tears. The lake languished through the drought until rain arrived at the start of winter, but the Laguna residents didn't waste the time. They've since organized an active Facebook group and are launching a website in time for New Year…stay tuned.
With exactly one week left for candidates to file nomination papers for the 2014 election, one new entrant into the race for SLO City Council race filed. Mike Clark was drafted for the Vietnam War and after three decades of service, ending with the rank of Colonel in the California National Guard, found himself retired in SLO. He started doing volunteer work serving on the County's Grand Jury first as a juror then as foreman. The election may be over now but the contributions of candidates to the debate probably shouldn't be forgotten in the New Year. Clark still appears at investment oversight and other meetings to stay informed. At the end of 2014, Clark and fellow former candidates Gordon Mullin and Eric Meyer were still frequent sights around City Hall.
AUGUST
In summer the drought started to worry PG&E, the utility responsible for the high voltage power transmission lines criss-crossing the county. It was good weather for their cleanup program though, taking helicopters to each tower for a little high pressure blasting. It took some tricky maneuvering to help prevent future outages, according to company representatives. The washing blasts off dirt, calcium, and salt deposits that may have built up on insulators that attach lines to the support towers. Build-up on the insulators can trigger power outages by giving the electricity a route to ground (other than through the line, where customers can eventually make use of it). For similar reasons it's also a lot safer and faster for aircraft to perform the washes than send crews through ranchlands in ground vehicles.
Local firm, Digital West, Inc., focused on providing Internet access and fiber optic connections for businesses throughout the Central Coast, had a City of SLO Architectural Review Committee hearing on its proposed new headquarters. Ahead of the meeting, Digital West CEO Tim Williams said the Committee's approval was the last hurdle to overcome in a process that took several years. Coupled with the last phases of negotiation between the County and the City of Grover Beach to fund a fiber optic connection through that city, to a subsea data cable in the pacific, the company is poised for some big changes. Williams said he was glad the plans for the new headquarters had been delayed from their conception in 2008. That was not least because of the economic crisis, but also, thanks to more efficient technology, the amount of power required to run the facility is now projected to be half what it would have been had they gone forward with the earlier plans.
Decreasing oxygen levels in Laguna Lake caused thousands of invasive carp and a few other fish species to die and wash ashore. Local residents and frequent visitors to the park even started pulling carp out of the water to hasten decomposition. At its Aug. 19 meeting, the City Council was confronted with the spectacle by resident Paul Bonjour, who brought several pictures of the fish with him as well as examples of the trash that had concentrated in the evaporating water. Bonjour called the situation "a disgrace" and lambasted the City for not doing anything to mitigate effects of the drought in the City's open space areas. Councilwoman Kathy Smith brought the issue back for consideration. She got the body to direct staff to hold an immediate meeting and provide some kind of relief, although the best they were able to do was remove some of the foulest smelling debris.
SEPTEMBER
Thursday, September 11, a 1,500-pound horizontal I-beam, salvaged from the wreckage of New York's World Trade Center, was given a police escort from a remembrance service at Laguna Lake Golf Course to a display at Chorro and Higuera Streets during the Farmers Market. It was then returned to Fire Station No. 1 on Santa Barbara Ave. for the final time. The steel waited since 2009 through the Public Art Project selection process and over 100 design proposals before a suitable tribute was decided. By September 2015, organizers of a memorial to be built in the station's front courtyard hope their vision will be complete, making the piece an educational exhibit and reminder for all the firefighters at station No. 1 of what their work means.
Neighborhoods around Cal Poly and the campus itself were frenzied with WOW Week activity, while incoming freshmen got some new neighbors. Teach Elementary, opened shop in their new site on Grand Avenue. Moving Teach to the former Pacheco Elementary campus wasn't without cost. Several tenants at Pacheco since 2001 were displaced, including multiple charter schools, a preschool and, notable for proximity to Cal Poly, the University Of SLO School Of Law. After looking for a permanent site for the school and a place of their own, Teach still shares the campus with the SLO Classical Academy, which has a lease through 2018.
Bill Nye 'The Science Guy, also the CEO of the Planetary Society, missed some of the excitement during a tour of the Cal Poly's PolySat/CubeSat lab, when he visited campus. It took team members another month to test the LightSail CubeSat that he had come to see but the project, funded by his organization, is getting closer to deployment. CubeSats are small satellites that can be placed in orbit relatively cheaply, as secondary cargo on other launches and the university has been a leader in the field over the past decade. Nye is a champion of robotic space exploration through his position and if nothing goes wrong with the launch, Cal Poly's work will be the technology's first successful test for the Planetary Society.
OCTOBER
Stats came in for Cal Poly's Week of Welcome, which meant a lot of overtime and extra units on duty for the SLO Police Department. They went on full deployment to handle the influx of newcomers. That included some help from seven Deputies with the SLO County Sherriff's Department, as well as coordination with the SLO Fire Department to handle emergency calls. Plain clothes (read – undercover) details worked with the California Alcoholic Beverage Control agency to spot 22 violations specifically related to alcohol just on Sept. 19. "It is something new we were trying," said SLOPD Capt. Chris Staley. "We hoped the word would get out that we were out in the crowd. It's three or four guys in a group wearing normal street clothes to blend in."
For the sixth year Softec, the Central Coast Software and Technology Association, sponsored the region's only Student Robotics Expo at the SLO Elks Lodge. The event featured local high school, elementary and collegiate robotics teams who all specialized in something a little different. Sponsored leagues included, "For Inspiration and Recognition of Science and Technology" or F.I.R.S.T, First Lego League, the Marine Advanced Technology Education or M.A.T.E, and VEX. Demonstrations included the County Sherriff bomb squad's robot being run through its paces and underwater bots piloted through challenges in the Elks pool by visitors.
A year after a group of residents organized under the banner, "SLO Hosts," got a public hearing on the right to rent out part of their home to occasional out-of-town visitors. The practice, using online services such as AirBnB, has still been technically illegal in the City for years but the provision had largely gone unenforced. After six months of work by the City's Special Projects Manager, Greg Hermann, and a team of folks working in the Community Development Department, an ordinance tailored to allow such activities on a permanent basis, was approved by the Planning Commission. For the most part, said SLO Hosts' leader, Kurt Friedmann, the resident's got what they asked for, but there are some restrictions. "The City did a really fine job in talking to us about our needs and crafting this ordinance," said Friedmann. Work on the ordinance was delayed though as Hermann and other workers were pulled from the project to assist development applications delayed during the prolonged Land Use Update Process.
"Yes" still means what it has always meant; so does "No." The California Senate passed Bill 967, a proverbial game changer, requiring that some form of affirmative consent be obtained by all parties in a sexual act. However, due to the vagaries of State funding mechanisms and the abilities of law enforcement, it only applies to college students in a State funded system (locally those are Cal Poly and Cuesta students). Institutions that violate the provisions are open to sanction by their university, as well as the usual criminal investigation that follows accusations of rape. The law prompted a lot of response from SAFER, Cal Poly's center for sexual assault prevention, which wanted the students to know their rights and responsibilities but said the college was already in compliance on their end.
The college also launched its update plan for developing the campus over the next 20 years, in order to, "meet student educational needs and the local, state and regional demand for Cal Poly graduates." The plan update followed a contentious decision by the university to place a new dorm project in a parking lot near the campus' Grand Avenue entrance, which was not in their current master plan. The master plan update process includes extensive engagement of the campus and SLO communities said their statement, and numerous opportunities for public input and involvement.
NOVEMBER
If you ever wanted to read the City of San Luis Obispo's 1911 Charter, or dig into the nitty-gritty of the last budget with an interactive graph, SLO City officially rolled out their "Open Government" website. In development for several months, special projects manager Greg Hermann, worked on creating a paradigm of "no boundaries between external and internal databases." It doesn't sound too sexy at first but the folks over at the SLO Hothouse and Small Business Development Center have already been cooking up uses for all that info. The system is expected to grow in 2015.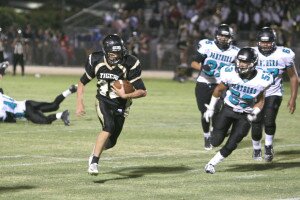 SLO City Councilman John Ashbaugh had a bad month, culminating in his colleagues' "public condemnation, criticism and disapproval" after the body took the lightest option available to them in dealing his perceived violation of California's Ralph M. Brown Act. "I was wrong. I'm sorry," said Ashbaugh. The action stemmed from a public spat with fellow Councilman Dan Carpenter that bled over into a statement about the conduct of a closed session meeting, a big no-no under the act. Ashbaugh character was defended by a number of speakers, including some political opponents who hoped the public would understand that integrity in his convictions and passion and led him to error. Council critics and Carpenter himself were not so lenient, but barring unforeseen events, the two will be on the Council together for the remainder of their terms in 2016.
A senior California Public Employees Retirement System (CalPERS) manager was in town as an invited guest of a local citizen's group. The SLO Property & Business Owners Association had Barbara Ware, a senior pension actuary of CalPERS since 1997, speak at the group's Nov. 20 holiday lunch meeting at Café Roma. Elected officials from six of the County's seven cities, as well as County Supervisor, Debbie Arnold and Supervisor-elect Lynn Compton attended. While 50-60 people were in attendance, approximately 10 percent were elected officials or recent candidates. Representing the City of San Luis Obispo, Finance Director Wayne Padilla joined Councilman Dan Carpenter. As with many politically oriented luncheons, some attended out of long time interest in the group or out of interest for the subject, but others were there to enjoy collective ideology. Indeed many of the elected officials present ran on the Republican ticket and the meeting was a glimpse at some hard-line battles yet to come.
DECEMBER
The SLO County Planning Commission was so swamped with an estimated 11,000 public comments regarding a proposed rail extension to increase crude oil deliveries to a Nipomo refinery, that they've postponed the item until February 2015. The Phillips 66 refinery project has the potential to impact much of SLO County, as the train tracks run through Paso Robles, Templeton, Atascadero, over the Cuesta Grade and down through SLO, Pismo Beach, Grover Beach and the outskirts of Oceano, before heading uphill onto the Nipomo Mesa. Opposition and comments have been statewide. Local policy regarding railroad traffic and safety isn't settled yet though. Residents can speak up again in January when the SLO Council of Governments (SLOCOG) and Regional Transit Authority (RTA) boards have a joint meeting. Three items on that Jan. 7 agenda will affect rail in the region and public comment is welcomed.
Dan Rivoire was sworn in as the new SLO City Councilman with Carlyn Christianson retaining her seat on the body. It was just in time for Rivoire to cast the swing vote on something brewing for the last two years, overriding the regional Airport Land Use Commission so that the City could move forward on the, long-belabored, Land Use update. It was the debate over this topic that only a month earlier caused the fracas between Ashbaugh and Carpenter. They voted 4-1, with another vote reaffirming the decision on December 16 to overrule the Commission, which had imposed restrictions on development on the City's southern border near the SLO airport.
On a happy note to end the year, the old Springfield Baptist Church on Broad Street neared completion of its restoration into a home for Cal Coast Construction owner Caleb Lopez, who had spent years working on the structure while there was a congregation in residence and after purchasing the building to keep the faith in its new life. The 2-story building, first constructed as a Mormon Church in 1923, has changed hands many times, hosted several congregations, but has historically been a church. It became Springfield Baptist sometime around 1947. Broad Street residents will be seeing more of their new neighbor in Feb. 2015.